July is another year of burning passion.
The nearest sun is hotter than before the descendants!
It's hotter than the weather, and the next wave of orders…
Because most of the e-commerce industries that are sleeping or low-key preparations,
will choose to make efforts in the second half of the year. It's a big explosion!
So if you are in the logistics and express delivery industry,
or you need to use a label or barcode printer,
and you have been in the state of hand-copying orders for thousands of years,
Next You may face these problems…
And these, we happen to be able to solve it for you!
---
Yes, this is an internationally popular thermal label printer,
the "Bentley" in the label printing industry!
Modular design, sexy atmosphere but matte feel;
One sheet per second, ultra-high-speed printing speed;
No consumables, automatic paper measurement, stable performance;
Visual window, All kinds of face sheets, barcodes, easy to print…
The appearance of GP-1924D
GP-1924D is a lightweight version of GP-1324D. Under a more down-to-earth product positioning, it adopts upgraded ABS industrial-grade materials, has a matte feel, simple and simple appearance, black is full of atmosphere, and the highlights are exceptionally eye-catching. Come for a more perfect experience.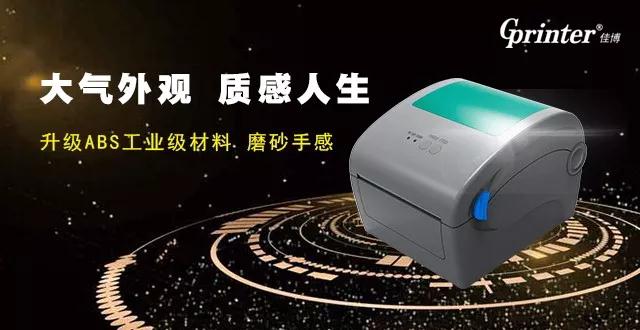 Gprinter Features
Five functions are all in one
fast, wide, accurate, stable and economical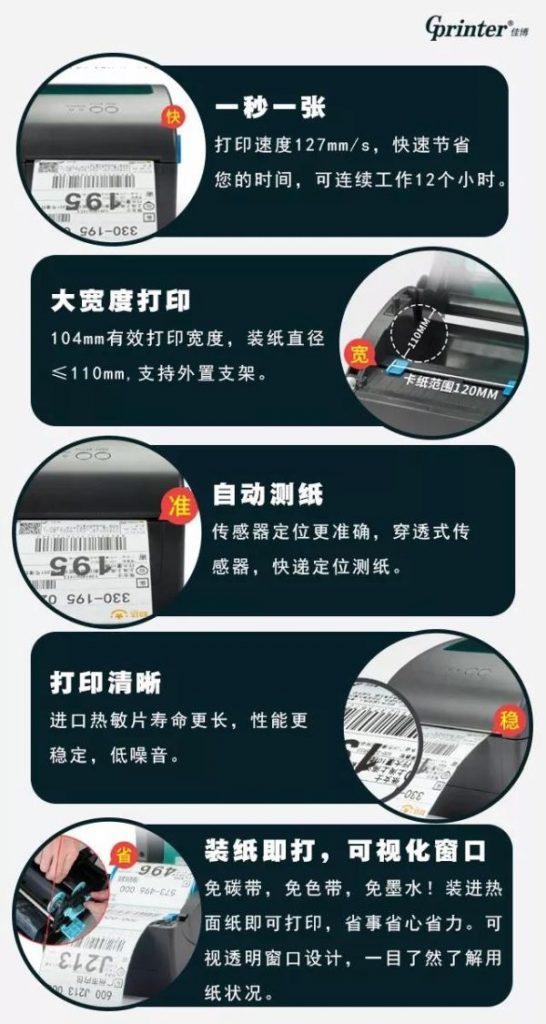 Gprinter Installation steps
Press the switches on the left and right sides of the top cover with both hands to open the top cover of the printer;
Load the paper roll into the label supply shaft and use the paper roll fixing piece to fix the paper roll in the center of the supply shaft;
The paper roll is placed on the paper roll holder; (If you are using a foot-wide paper roll, you can remove the fixing piece and use the paper roll directly.)
Set aside 1cm outside the paper outlet, and then close the printer cover.
Gprinter Application field
GP-1924D thermal label printer can easily print all kinds of express receipts and invoices, as well as jewelry labels, fixed asset labels, hang tags, shelf labels…