E-label software makes life science organization labels
Labeling Applications For Life Sciences
Life science organizations face unique regulatory constraints in the labeling process
E-Label knows that life sciences organizations face unique regulatory constraints in the labeling process. We are committed to helping these organizations achieve compliance. Our enterprise solutions are specifically designed to help life science companies comply with 21 Code of Federal Regulations (CFR) Part 11, can be seamlessly integrated into the entire regulated enterprise, and are highly configurable.
Life science is a very wide vertical market, and because of the many branches that make up this industry, we have come up with some helpful solutions focusing on labeling applications for the following areas:
Consumer Healthcare
Syringe and Injectable Medicine
Critical Cold-Storage and Cryogenic
Blood & IV Bag
Medical equipment identification
RFID Smart Labels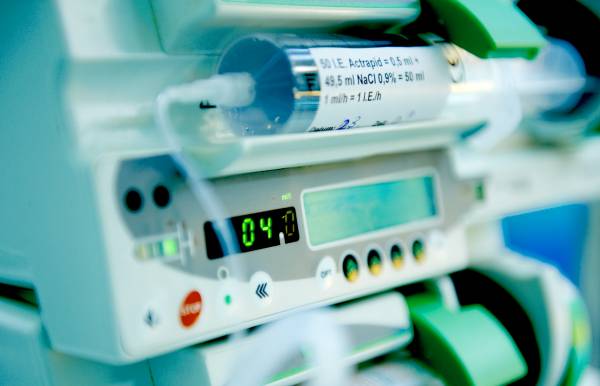 Compliance medical device labeling helps transform business
Medical device manufacturers are facing increasing regulatory pressure. The FDA's UDI requirements have been implemented in the United States, and the European Union Medical Device Regulations (EU MDR) are also rapidly issuing similar directives.

E-Label provides a next-generation label management system that makes labels comply with UDI standards and enables medical device manufacturers (MDM) to achieve digital transformation. Through this transformation, MDM can improve agility while reducing operating costs.

Learn how to realize the digital transformation of your business, allowing you to maintain a competitive advantage in a challenging market.

Global regulatory agencies (such as the US Food and Drug Administration and the European Commission) have established strict policies for the labeling and registration of every part of medical equipment, from simple tongue depressors to complex life-saving technologies.

Patient safety is at the core of these unique device identification (UDI) regulations, and there is no room for compromise: even the smallest inadvertent deviation from the rules can incur possible penalties, leading to irreparable losses in the company's reputation and market share.

Medical device manufacturers need safe, proven and reliable labeling solutions; fully integrated with existing systems and workflows; adjustable and adaptable to evolving business practices.
E-label is the core of the compliance labeling solution
E-label is a safety component installed by UDI worldwide that complies with FDA regulations. The medical device industry chose E-Label because of its easy-to-deploy and configurable technology. Everything is backed by industry expertise: we understand the regulatory and process pressures faced by medical device manufacturers.
For more printing information about life science related labels, please contact us and we will help you make the right choice for your business.