E-label software maks chemical labels
The Importance of GHS Labeling
GHS Labeling
Chemical manufacturers, distributors, and importers work tirelessly to keep up with the rapidly changing industries and the ever-growing numerous rules and regulations applicable to marking and tracking materials.

These rules include the European Union's Global Harmonized System (GHS), which is neither global nor coordinated except for its name: its standards are interpreted and implemented by each EU member economy, leaving conflicting rules and implementation deadlines. Violation of these regulations may result in considerable penalties and other penalties.

Although geographical boundaries are increasingly blurred, industry investors still hope to implement safe and consistent business processes across borders. Customers demand more attention to EHS&S throughout the supply chain.
What is GHS?
The Global Harmonized System for Classification and Labeling of Chemicals (GHS) is a living, internationally agreed system created by the United Nations.

GHS requires manufacturers, importers, downstream users and distributors of chemical substances and mixtures to adopt the standard before June 1, 2015.

GHS aims to unify dangerous goods communication symbols and replace the existing specific regulations of various countries.
GHS label requirement
Here are the six elements of GHS Labeling:
Signal Word *
GHS Symbols *
Hazard Statement *
Manufacturer Information *
Precautionary Statement *
Product Identification *
Other requirements of customers
Indicates a mandatory element in the GHS labeling regulations
E-Label includes a graphic label design library that allows enterprise users to easily design label templates that comply with GHS standards.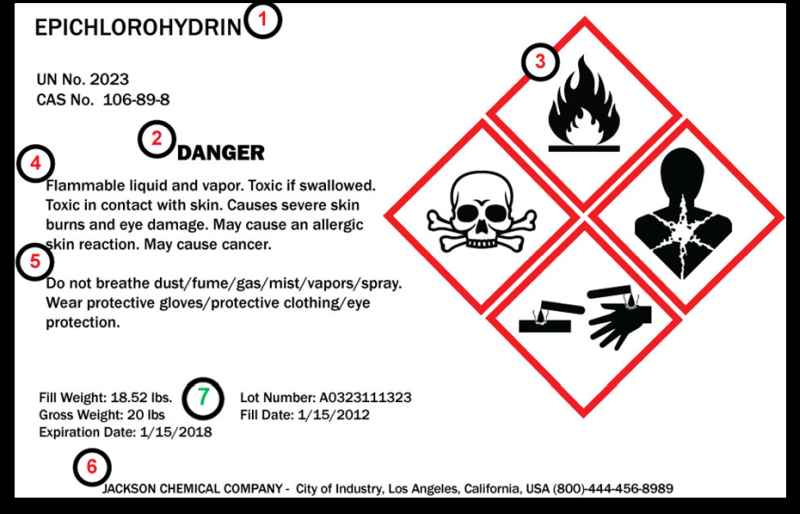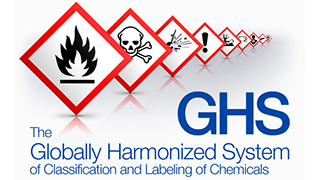 GHS label printing precautions
In chemical manufacturing and storage organizations, monochrome (one color) label printing has become a habit. However, this is changing. In almost all countries or regions, GHS pictograms require a red border. Although you can choose to use label media pre-printed with red diamonds, this method relies on the operator to select media with the appropriate number and arrangement of red diamonds. Simple user errors can lead to non-compliance and penalties.

In addition, any product that requires "International Maritime Dangerous Goods" (IMDG) certification also requires a label that meets the BS5609 specification, and meets the adhesion and color fastness in salt water. Although compliance with BS5609 regulations largely depends on the media used to print the labels, not all printing systems can produce labels that pass the necessary tests.
E-label is the core of compliance label production solutions
E-label software is a safe and trustworthy labeling software that can adapt to meet the global regulations and business needs of the chemical industry. Global chemical institutions chose E-Label because of its easy-to-deploy and configurable technology. Everything is backed by industry expertise: we understand the regulations and supply chain pressures that chemical institutions face.

Many of our partners provide specially designed printers to help chemical companies meet the new GHS standards. Because E-Label's printing architecture is built on Microsoft's driver standards, we can adapt to your GHS solution, no matter what Windows printer you choose.

For more information about printing in compliance with GHS regulations, please contact us and we will help you make the right choice for your business.