Zebra's "Manufacturing Vision Study" surveyed by 1,100 manufacturing managers can provide you with insights and analysis on global industry trends and help you identify major growth areas to improve your business . Manufacturers correlate operations to achieve greater visibility and enhance quality assurance.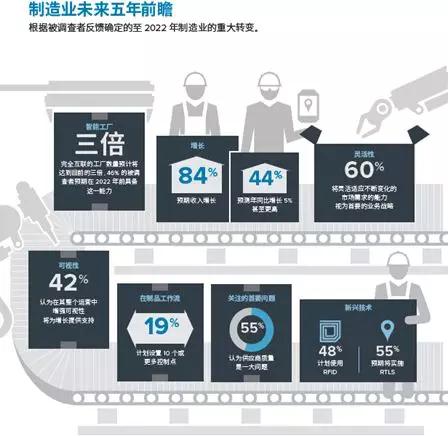 Zebra product release
Using Zebra certified consumables to meet the printer consumable challenges faced by manufacturers
Selecting the wrong printer consumables is like buying an unsuitable printer, which will cost you a high price. Use Zebra-certified consumables for manufacturing to prevent reduced productivity due to label application interference. With thousands of combinations of printing consumables available-each with different performance and price-it may be difficult to determine the best solution for your specific application. At this point, you need Zebra's help. Before any material has to be branded as Zebra, it will undergo the most rigorous testing, so you can rest assured that it will not only work perfectly on your Zebra printer, but also meet your application needs.
Zebra's ZT600 series printer is a durable product for manufacturers
For manufacturers who are concerned about increasing production line demand and higher operational challenges, the ZT600 series industrial printers can provide 24/7 reliability.
ZT600 series printers are upgraded on the basis of Xi series, which can perfectly combine ruggedness and excellent performance on a user-friendly, future-oriented platform. These next-generation printers are designed to help you easily adapt to the rapidly evolving business landscape. Therefore, whether you are worried about the increasing demand for production lines, increasing operational complexity, the integration of different systems, or the control of investment costs, the ZT600 series industrial printers can not only solve all your current worries, but also meet the needs of the next few years. Various needs.
Zebra Service News Information
Zebra's new Repair Order Portal includes enhancements that customers need
With the latest improvements in features such as problem type selection and packaging selection, it is now easier to manage repairs for mobile computing and scanning devices.
Access the tool 24/7, anytime, 24 hours a day, 7 days a week
Common tasks are convenient and fast
Using the "bulk loading" function to submit repair requests for multiple devices with one repair order, eliminating the need to manually enter devices or submitting orders one by one, saving up to 50% of time
Use other useful functions of the portal
18 languages ​​available
Zebra's service renewal business has now been transferred back to the enterprise
The High Touch renewal service will be handled by our Customer Experience Manager, and the low-touch renewal service will be handled by the Channel Service Specialist. Our existing renewal partner, Servicesource, will provide quotations until June 30, 2018. Starting July 1, 2018, quotations will be provided by Zebra.
Xin Yue service Z1C Essential Lite changed to special value service Z1C Special Value
If you switch from Zebra OneCare lite to the new Zebra OneCare Special Value, there will be no price changes.
The pricing of the new Zebra OneCare Special Value service SKU will be the same as that of the corresponding Zebra OneCare Essential Lite SKU.