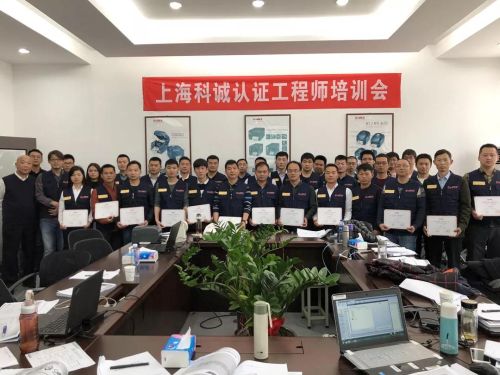 1. Godex corporate culture
Godex Co., Ltd. was established in 1993, specializing in the development and manufacturing of bar code printers. Godex has a solid engineering R&D team and accumulated market development strength over the years. Since its inception, it has gradually become Taiwan's top bar code printer developer with stable management, and has the achievements of high-quality brands in the Taiwan market. Godex products have been marketed in more than 70 countries around the world, and have won many awards in Taiwan's industry, such as the Taiwan Excellence Award, the Enterprise Product Innovation Research Award, and the Best Product Design Award.
Kezen barcode printers were initially launched and won the favor of Itochu, the largest trading company in Japan. With C.ITOH as the product brand in Europe and the United States through joint cooperation, it successfully stepped onto the competitive stage of the international barcode industry. In the European and American markets, GoDEX not only designs and produces high-quality barcode printers, but also eliminates all difficulties to design a set of barcode label editing software GoLabel, and freely available to users, allows users to easily design various labels through GoLabel, and easily control the machine to print labels. Godex is also the first company to provide label editing software to customers for free.
2. Original intention of training
Godex has been established for 25 years, and its machinery and technology have become more mature after communicating and communicating with customers and are increasingly favored by the international market. While our brand image is becoming more and more stable, we decided to further improve our service to Godex customers. This service is to establish a national Godex official repair point to achieve a nationwide repair network. The concept of Godex maintenance points is to allow customers to choose a repair site close to them for maintenance services according to their region. All maintenance locations are equipped with officially trained engineers and have direct contact with Shanghai Godex Maintenance Headquarters , Any problem can be solved in time.
The first phase of the official maintenance point of Shanghai Godex has established 13 official basic maintenance stations and 7 advanced maintenance service centers in 13 provinces, 16 cities, and 20 units across the country. We hope that Godex's maintenance site can continue to expand, and that this service can bring more convenience and trust to Godex users, and Godex has the obligation and responsibility to provide our maintenance organization with a complete set of training and Take the exam and provide an official spare library to assist the maintenance unit with timely service. The technical engineers in our lectures are all experienced and experienced veterans. We hope that the participating engineers can learn more and make good use of the tutorials we give to serve Godex's customers.
3. Training arrangements
Date: July 14th-July 16th, 2018 (Saturday, Sunday, Monday) for a total of three days
Fee: Basic certification course 1000 RMB/person (free for the first participant)
Location: Shanghai Godex Electronic Technology Co., Ltd.
Address: 3rd Floor, No.303, Jiangchang 3rd Road, Jing'an District, Shanghai
Accommodation suggestion: Jinjiang Inn-Shibei High-tech Store (Jiangchang, Jing'an District, Shanghai No. 180 West Road) (not included)
Itinerary:
July 14 Day 1: Preliminary course training (including lunch)
July 15 Day 2: Preliminary course training ( Lunch included)
The third day of July 16th: Preliminary skills test & certificate issuance, maintenance uniform (including lunch)
4. How to register
Fill in the name, unit and contact number, and attach the front and back photos of the ID card and send it to the email: sunnyliu@godexintl.com
For more details, please visit the official website: www.godexintl.com/cn
Or call:021-56651313#809