On June 21, 2018, Tokyo-SATO, the world's leading automatic identification solution provider that helps reduce corporate labor and simplify operation processes, announced the sale of LR4NX-FA automatic printing and labeling machines in China and the Asia-Pacific region. LR4NX-FA can be installed on existing conveyor lines and is equipped with SATO's cloud-based IoT preventive maintenance system SOS (SATO Online Services). Through the implementation of preventive measures, faults can be eliminated in advance to ensure the stable operation of the factory production line.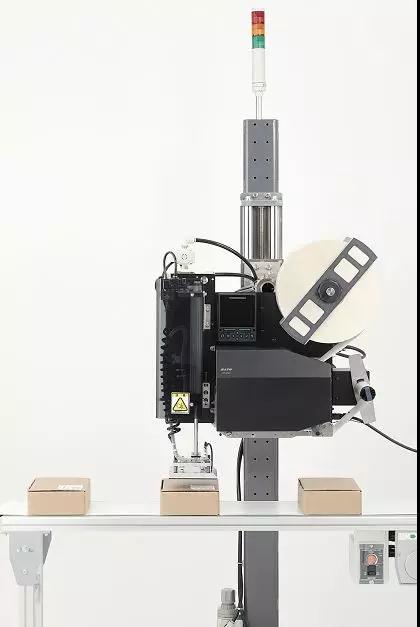 In recent years, automation has become a mainstream trend in either heavy industry or e-commerce services, manufacturing or logistics industries. The key factors for making automation investment include service period, reliability and uptime, which are the most important criteria for evaluating automation systems. Label printing requires a more automated solution to increase efficiency.
LR4NX-FA is designed to be integrated into the existing production line, can print variable information in real time, and can be set according to customer needs, by blowing or pressing, accurate, high-speed, and large-scale label application To the surface of the product. The diversified label printing methods, installation directions, machine settings and printing resolutions can meet various usage requirements.
SATO's SOS preventive maintenance system, with the help of the cloud, can monitor equipment 24 hours a day, discover potential problems and eliminate them before they occur, or quickly repair the system when it is down. Fault early warning and quick response maintenance services can bring stable production operations to users and minimize downtime.
In addition, LR4NX-FA has a simple and robust design, and the print head and roller are highly durable, which can meet the requirements of industrial applications. The print head and roller replacement life is extended by 60%1. The replacement of parts is easy and simple, no tools are required, the large 3.5-inch color LCD display, built-in instruction video, etc., so that inexperienced operators can easily learn to maintain. LR4NX-FA supports 47 printing languages ​​and can display 31 languages.
For industries that are understaffed such as automotive electronics, precision instruments, food and cosmetics, medical care, and logistics, LR4NX-FA will help users improve labeling automation, save labor, and improve overall benefits.
Special notice! LR4NX-FA will officially meet with you at the Shanghai ProPack Exhibition on July 11, so stay tuned.