Zebra Building the factory of the future
Industry 4.0 is a necessity, not a choice. In the past, success belonged to manufacturers who were able to predict long-term future demand. Nowadays, manufacturers cannot expect this kind of predictability—consumers demand to produce products to order and expect to produce and ship them at a faster rate.
Enterprises striving to predict and monitor every activity in the entire manufacturing ecosystem will realize the value of smart connectivity or the Internet of Things (IoT)—creating smarter, more connected factories that can gain greater operational visibility To ensure the production and delivery of high-quality products to customers. With decades of innovative advantages, Zebra is leading the wave of innovation in smart factories.
Traceability solution-IoT and mobile functions provide operational and actionable data on the location and condition of assets.
Quality Assurance Solution—Sensing tags and readers help to identify and find faults and inefficiencies more quickly.
Facilities and equipment management solutions-global tracking of mobile barcode assets and RFID can provide better visibility and equipment management.
Network connection solution-without additional equipment, directly connect printers and scanners to industrial Ethernet seamlessly.
Industry Insights
Is the quality of the patient's wristband really important?
High-quality medical care starts with high-quality wristbands. Choosing suitable patient wristbands for healthcare institutions is essential for enhancing patient safety,
Reducing errors and improving work efficiency play a vital role. Considering the high costs incurred by medical malpractice, the importance of correctly asking potential suppliers about product and process related issues is self-evident. What are the key considerations that decision makers should keep in mind before pressing the "button" for the desired wristband procurement decision?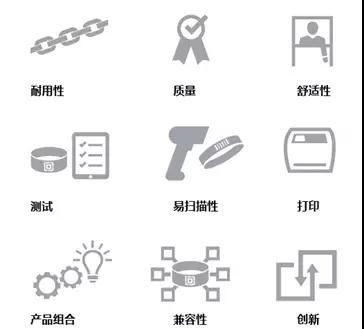 "2017 Asia Pacific Manufacturing Vision Survey"
(2017 APAC Manufacturing Vision Study)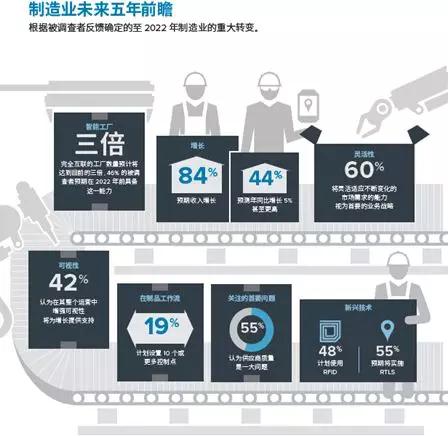 The profound changes and emerging trends that manufacturers in the Asia-Pacific region believe will shape the future of manufacturing in the next five years.
Why human interaction is still needed for automation
In the past few years, discussions about how automation can change industrial operations have become more and more common. The rise of artificial intelligence (AI) robots has indeed brought improvements to industries such as manufacturing, transportation, and logistics. But in fact, the human role is still indispensable in the fields of manufacturing, transportation and logistics. For automation to proceed smoothly, humans will still need to respond or interact in some form. In the end, some traditional positions will be reduced, but new positions will undoubtedly be created and redeployed where necessary. We are moving towards a new world of artificial intelligence (AI), but we will continue to need human intelligence, which is the top priority for efficient operation. (According to the content published on International Industrial Automation News.com)
Get better visibility
IDC predicts that the manufacturing industry will lead the use of connected devices in 2018. Asia-Pacific companies will install more sensors, cameras and other connected devices this year, with expenditures of up to 291.7 billion U.S. dollars. Compared with last year's $260.1 billion, spending increased by 12.1%.
In 2018, China will account for 64.2% of expenditures, followed by South Korea (9.8%) and India (8.8%).
According to IDC's analysis, the top five industries driving the growth of Internet of Things (IoT) spending will be consumer products, discrete manufacturing, process manufacturing, transportation, and utilities in the coming period. These five industries account for 60% of total spending. (According to the information published on Techgoondu)
Market highlights
The work efficiency of first-line managers has increased by 200%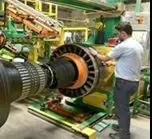 CEAT produces 26 million high-performance tires a year. Learn how Zebra Technologies' integrated mobile, printing, and scanning solutions can help CEAT's manufacturing plants across India increase efficiency and increase profitability.
In its newest facility in Nagpur, CEAT has deployed Zebra's visibility solution—making it the company's first Industry 4.0 (Industry 4.0) factory. The Nagpur facility is larger than the one located in Halol and is designed as a "smart factory". It is the first two tire manufacturing plants in India that thoroughly implement the concept of digital technology. This will become a "springboard" for the journey of artificial intelligence. In the era of artificial intelligence, machines will improve the quality of the products they provide based on algorithms.
Kingdee "2018 Kingdee Group Mid-term Operation Kick-off Meeting"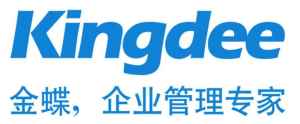 Zebra Technology and its partner Shenzhen Dazhen Barcode participated in the 2018 Kingdee Group Mid-term Operation Kick-off Meeting held in Shenzhen Kingdee Software Park from July 8th to 9th. The management of Kingdee Group, general managers and distribution directors of all agencies across the country and customers attended the meeting. Zebra Technology showcased the transportation and logistics industry and other related solutions and series of products, such as ZT410, TC25, DS2208 and so on.
2018 China Hospital Association Information Network Conference
Zebra Technology participated in the 22nd Annual Conference of the Information Management Professional Committee of the Chinese Hospital Association held in Guiyang on July 12-15, 2018. Zebra demonstrated mobile nursing, sampling management, and drug traceability at the booth. , Patient identification management, pharmacy management, personnel identification and other solutions that help realize the vision of smart medical care have been widely praised by visitors.
Keep connected
Starting from the beginning of the third quarter, Zebra's Compliance module-Partnership Builder will become a separate tool. Users can access the Compliance Tracker from the "Connecting Tools" box of Partner Gateway, and can easily prepare for the Annual Compliance Review by monitoring progress according to specific program requirements.