Zebra GK888 Desktop Printer
Zebra's value-for-money GK888 desktop printer can provide excellent performance and reliability, suitable for all kinds of medium and low-volume printing applications. This printer adopts a space-saving design, uses a powerful 32-bit processor, can quickly print labels, supports simplified and traditional Chinese font sets, and has large capacity memory, which can achieve more image storage and longer label formats And faster processing. This device also supports both EPL™ and the powerful ZPL® programming language.
The perfect combination of economy and high quality
Zebra's feature-rich, value-for-money GK888 desktop printer provides excellent performance and reliability, and is suitable for various medium and low-intensity thermal and thermal transfer printing applications. Due to the use of the same mechanical design as the original 888 DT/TT series, customers can easily upgrade to the new GK888. GK888 is specially tailored for Chinese users, and presets include GB18030 simplified Chinese fonts and traditional Chinese fonts.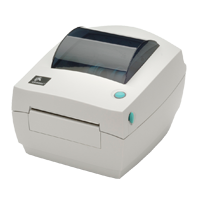 Small size and powerful function
The GK888 printer adopts a small and space-saving design, uses a powerful 32-bit processor, can print labels quickly, and has a large capacity memory, which can achieve more image storage and a longer (991 mm) label format And faster processing speed. GK888 supports 108 mm media width for standard desktop applications. It also supports EPL™ and the powerful ZPL® programming language—for easier integration with other Zebra printers—three interfaces and 10/100 Ethernet options provide greater system integration flexibility. The stripper/distributor and paper cutter options expand the versatility of GK888 printer functions to meet the requirements of more different types of printing applications.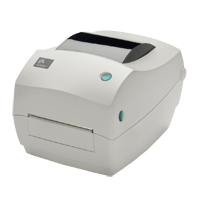 Ideal for the following applications
Government departments: asset management, document management, evidence tracking
Medical care: laboratory samples and blood bank label printing
Retail: Price label and receipt printing
Manufacturing: light industry work-in-progress, product and shipping label printing
Transportation and logistics: boarding passes, bag tags, parking passes
Zebra GK888 specifications
GK888 standard features
32-bit RISC processor
Built-in EPL and ZPL programming languages
Three connection methods: serial port, USB and parallel port
Printing method: thermal transfer and thermal mode
The fuselage structure: double-layer reinforced plastic structure
OpenACCESS™ design enables fast media and ribbon loading
Certified Microsoft Windows driver
Chinese font set one GB18030 Traditional and Simplified SimSun typeface (ZPL); Traditional KAI and Simplified SUNG (EPL)
Energy Star® qualified
Printer specifications
Resolution: 203 dpi (8 dots/mm)
Memory: 8 MB flash memory; 8 MB SDRAM (standard unitary)
Printing width: 4.09 inches/104 mm
Print length: 39 inches/990 mm
Printing speed: 4 inches/102 mm/sec
Media sensor: (standard) fixed transmission and reflective sensor
Media characteristics
Media width: 1.00 inch/25.4 mm to 4.24 inch/108 mm
Media length: 0.38 inches/9.6 mm to 39 inches/990 mm
Maximum media roll size: outer diameter 5 inches/127 mm, core inner diameter 1.00 inches/25.4 mm, 1.5 inches/38 mm
Medium thickness: 0.003 inches/0.08 mm to 0.007 inches/0.18 mm
Media type: roll paper, continuous paper, die-cut paper, continuous thermal label (optional black mark), tag material, continuous receipt paper, wristband and non-liner thermal media (optional)
Carbon ribbon specifications
Outer diameter of the ribbon: 1.34 inches/34 mm (74 meters)
Standard length: 244 feet (74 meters)
Ratio: the ratio of media roll to ribbon is 1:1
Width: 1.33 inches/33.8 mm to 4.3 inches/110 mm
Inner diameter of core: 0.5 inch/12.7 mm
Working parameters
Environmental parameters
Working temperature: 40°F/5°C to 105°F/4fC
Storage temperature: -40°F/-40°C to 140°F/60°C
Working humidity: 10% to 90% R.H. (non-condensing)
Storage humidity: 5°% to 95°% R.H. (non-condensing)
Organization certification standards
Electrical parameters
Energy Star Qualified Printer
ZebraLink™ solution
Software
Zebra Setup Utilities-Use sub-setup and configuration of your Zebra printer's Windows utility drivers
ZebraDesigner™ Pro-an intuitive and easy-to-use software program that uses complex label design (optional)
ZebraDesigner-provides basic functions for simple design of sub-standard design
ZebraNet™ Bridge Enterprise—Allows you to centrally manage Zebra printers from a PC anywhere in the global network
ZebraNet Utilities v 7.0-with enhanced printing, conversion, management, message management and other functions
Zebra Universal Driver — Zebra's very powerful driver
Web View-Use ZPL II to connect and control Zebra barcode printer through the web interface of the printer with the help of common web browsers
Alert—A printer equipped with a ZebraNet printer server can send out notifications via e-mail, wireless or wired devices to minimize downtime.
Network options
Ethernet One 10/100 (built-in) J can be used in conjunction with the USB interface (occupying serial and parallel ports)
Firmware
ZBI 2.0™-a powerful programming language that enables the printer to run independent applications, connect to external devices, etc. (optional)
ZBI-DeveloperTM — a programming utility tool that enables programmers to create and test complex ZBI 2.0 programs more easily, and distribute these programs to the printer (standard ZBI 2.0)
ZPL II ®-Zebra programming language, provides advanced label formatting functions and printer control, compatible with desktop and mobile Zebra printers
EPL2TM — Eltron programming language, which simplifies label formatting and supports compatibility with the original application format
EPL — Line Mode support (GK888d), compatible with the original application format
Fonts/graphics/symbols
16 built-in expandable ZPL fonts
1 built-in scalable ZPL font
5 built-in scalable EPL2 fonts
Support user-defined fonts and graphics, including custom mold labels
Barcode symbol
Barcode ratio: 2:1 (no rotation) and 3:1
—Dimensional barcode: Codabar, Code 11 (ZPL), Code 128, Code 39, Code 93, EAN-13, EAN-8, EAN-14 (ZPL), German Post Code (EPL), Industrial 2-of -5 (ZPL), Interleaved 2-of-5, Japanese Postnet (EPL), ISBT-128 (ZPL), Logmars (ZPL), MSI, Plessey, Postnet, GS1 DataBar (RSS-14), Standard 2-of- 5 (ZPL), UCC/EAN-128 (EPL), UPC and EAN 2 or 5 digit extensions (ZPL), UPC-A, UPC-A and UPC-E with EAN 2 or 5 digit extensions, UPC-E, and GS1 Databar (formerly RSS)
Two-dimensional barcodes: Codablock (ZPL), Code 49 (ZPL), Data Matrix, MaxiCode, QR Code, PDF417, MicroPDF417, Aztec (pair of EPL and ZPL, except where noted)
Communication and interface functions
Centronics® parallel (36-pin) connector interface
RS-232 serial interface
USB interface, two-way
Optional 10/100 built-in Ethernet (occupying serial port and parallel port)
Options and accessories
The peeler one uses the label pickup sensor for label peeling and presentation
Applicable to various media type cutters
10/100 built-in Ethernet, USB V1.1 (optional)
KDU and KDU Plus™-keyboard display unit for sub-independent printing applications
Drivers, utilities, printing software, frequently asked questions, user guides.