Single language label for a substance (not for the general public)
This example represents a simple label for a substance for supply and use which takes into account the CLP label elements only. It shows the CLP terminology and pictograms in accordance with CLP Article 17(a) and (c) to (g), i.e. the product identifiers, the identity of the supplier, the signal word, the hazard pictograms, the hazard and the precautionary statements. As the substance is not supplied to the general public, the nominal quantity of the substance contained in the package is not required on the label.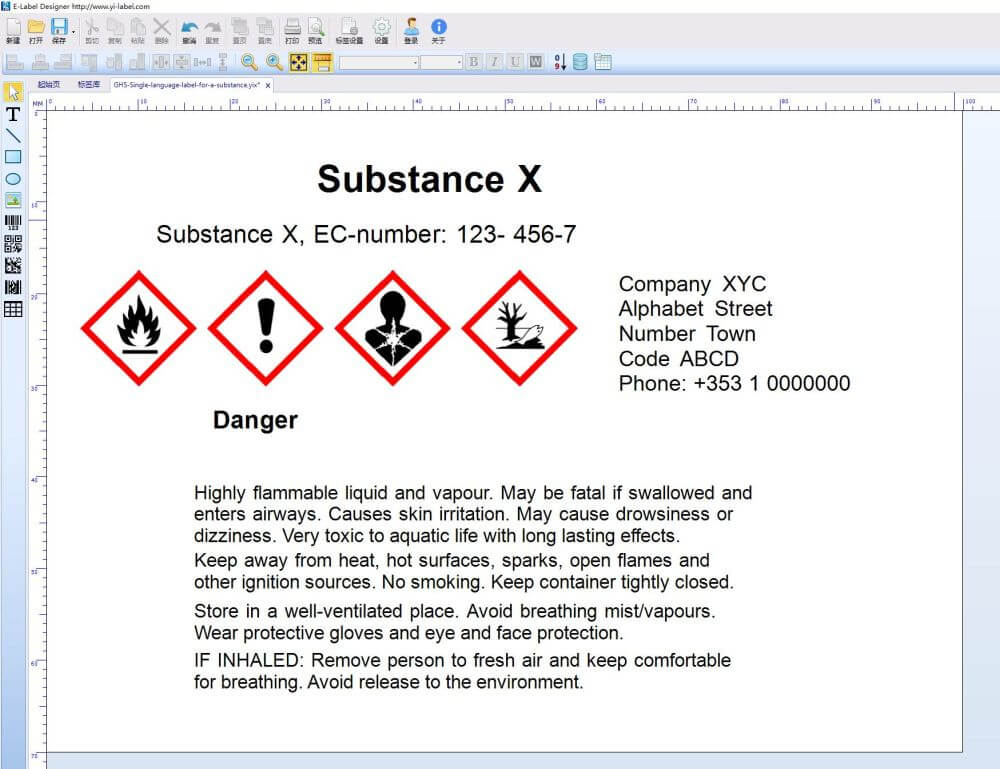 Download "GHS Sample label for a substance x"

GHS-Single-language-label-for-a-substance.yix – Downloaded 34 times – 78.03 KB
Considering the industrial/professional use, the combined statement P301 + P310 has been omitted from the label. To further reduce the number of P-statements and the amount of digestible information on the label, the statement P391 has also been omitted from the label, as the prevention statements for the physical and health hazards appear to contain the more urgent advice for the label. The final selection of the P-statements resulted in six P-statements compared to the starting set of eight P-statements.
The selected P-statements would have to be included in the SDS, under heading 2.2 ("Label elements"). The de-selected statements can be introduced under the relevant headings of the SDS to provide the industrial or professional user with sufficient information to handle the substance safely.